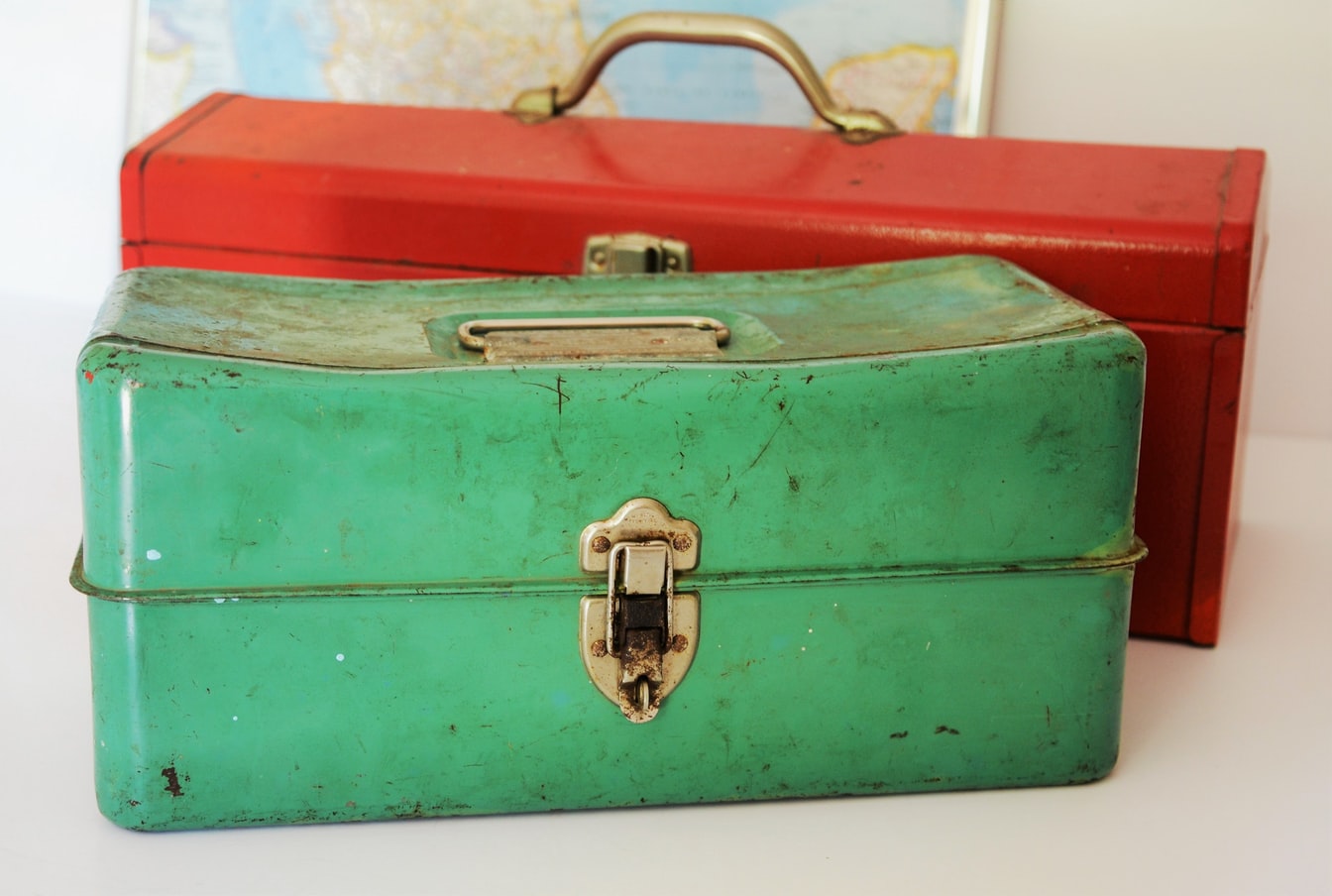 We've covered a wide range of important topics worth considering when building your them within budget while utilizing the correct methods marketing plan. From the importance of planning and brainstorming for your specific business goals and objectives, to the use of metrics and budgeting to ensure you time and efforts are spent wisely.
Whether your business is operated by two people, or a large team working together, there are a plethora of tools that can assist you in your marketing planning efforts. In this article, we've pulled together some of the top tools worth considering and including in your marketing planning arsenal.
A Solid Budget: The dreaded word: Budget. We're here to say, having a well-developed budget is essential when it comes to planning out your marketing. Like we discussed recently in Building a Marketing Budget Backwards, having a clear understanding of your goals, purpose, and KPIs will allow you to be better prepared for creating a clean and accurate budget. Don't forget to download our free Budgeting Generator to work through this process.
Storage/File Collaboration: In today's world, it's unheard of to not use digital files when operating a business. Having a safe place to store a large number of documents digitally is important for security purposes and for the overall function of your business. If you're a Microsoft user, OneDrive is a great option and offers free and paid versions. Like the other top dogs of file hosting and syncing services, you can save a large number of documents and files on a cloud-based server that is secure and accessible from virtually anywhere and any device, including your smartphone. If you don't have access to Microsoft, Google Drive is another top contender (also with a free option), as well as DropBox; again, there are free and paid versions depending on the number and size of files your business deals with.
Team Communication: Communicating with your team is essential. Regardless if you're a few office doors down, or across the United States, there are a plethora of wonderful communication software platforms up for grabs out there. Our top pics here include: Slack, Zoom, and Google Chat. Slack and Google Chat offer incredible real time instant message systems while Zoom delivers in being the top video conferencing software out there. Free and paid versions of each platform exist.
Project Management: Basecamp is a leader in project management software. This program allows teams to collaborate with each other internally as well as with teams and their clients externally. It's easy to learn and operate and comes with a multitude of options, including instant chat (if you wish to forgo a team collaboration instant chat system like Slack), file upload, calendar and task list and more. There is a cost for Basecamp, depending in what size and capabilities you wish to have and the number of users. But it's a game changer if you work with a variety of team members and clients who you correspond with regularly.
Website and Content Management: If you have a business, you need a website and our favorite is WordPress. It's a clean and simple Content Management System that allows users to host their website or blog through a simple management and editing platform. With lots of beautiful templates to choose from, users can be as simple or as sophisticated with their design. Other popular CMS platforms include Weebly, Wix, and Craft CMS.
Client Relationship Management (CRM): CRM technology is used for managing all your business' relationships and interactions with potential customers and existing ones. These systems can help you streamline your business communication and reach your goals. Our top favorite is HubSpot and they even offer a free version that surpasses the competition.
Low Cost Design Tools: If you're ready to create visual content, you want to ensure it looks good! We have a handful of favorite everyday user apps and software we recommend. For quick and easy videos, give Quik by GoPro or Adobe Spark a try. If you're an iPhone user, iMovie is another wonderful and easy to navigate video editing software. Cell phone apps like WordSwag, Photofy and PicsArt allow users to get creative with photos and Canva is our top choice for easy to use graphic design. Be sure to check out our Download The 10 Free Tools You Should Be Using for more info.
E-Mail Marketing Software: Marketing helps you connect with your audience to promote your brand and increase sales. You can do a lot of things with emails, like sell products, share company news, or tell a story about your product or service. Once you have a website, you can create a "signup" page to collect your audiences' email address. You can then create eye catching and personalized e-newsletter templates and distribute then to your list using software like MailChimp or Constant Contact.
Social Media Platforms: Facebook, Twitter, LinkedIn, Instagram, YouTube…the options are endless, but choose wisely! Get to know your audience and select platforms that you can easily update and manage routinely. The intention of social media platforms as tied to your business are to connect with your audience, build engagement and interest and convert them to sales.
Social Media Management: If you end up utilizing multiple social media platforms, there are some great tools out there to help you manage everything you don't become completely overwhelmed and fall behind. These tools will allow you to schedule post, manage a team, respond and pull valuable metrics. Some of the most well-known of these are: Hootsuite, Buffer and Sprout Social.
Video Platforms: YouTube and Vimeo are two of the most popular video platforms around. These platforms provide content creators a space to post their work for their audiences to engage with and allow audiences to find quality content. Though there are free aspects to each of these, there are some costs if viewers wish to watch ad free videos (YouTube) or creators wish to upload high-quality content (Vimeo).
Analytics: We've said it before and we'll continue to say it, why waste time and energy on something that isn't showing a solid return? Metrics allow you to see what is and is not working and adjust accordingly. You can learn more about this in our article: Why Metrics Are Important to Your Marketing Plan. So, where do you go to find valuable metrics? Our top choices are Google Analytics and Google Console for website metrics; your Insights/Analytics sections of your social media platforms, and of course metrics from your e-mail marketing software. Metrics are critical to your marketing plan, so no matter where you capture them, the important thing is that you do!
The intention of these tools, along with countless others, is to use them together to reach your audiences and increase your sales. Utilizing these tools within your marketing plan will give you a leading edge and help ensure you're staying organized and accountable for your efforts. It may take some time to create and understand how each of the above works, but the investment of time and money is worth the end result. If you need help creating or executing your marketing planning efforts, contact LŪM Studio at hello@lumstudio.com – we'd love to chat!