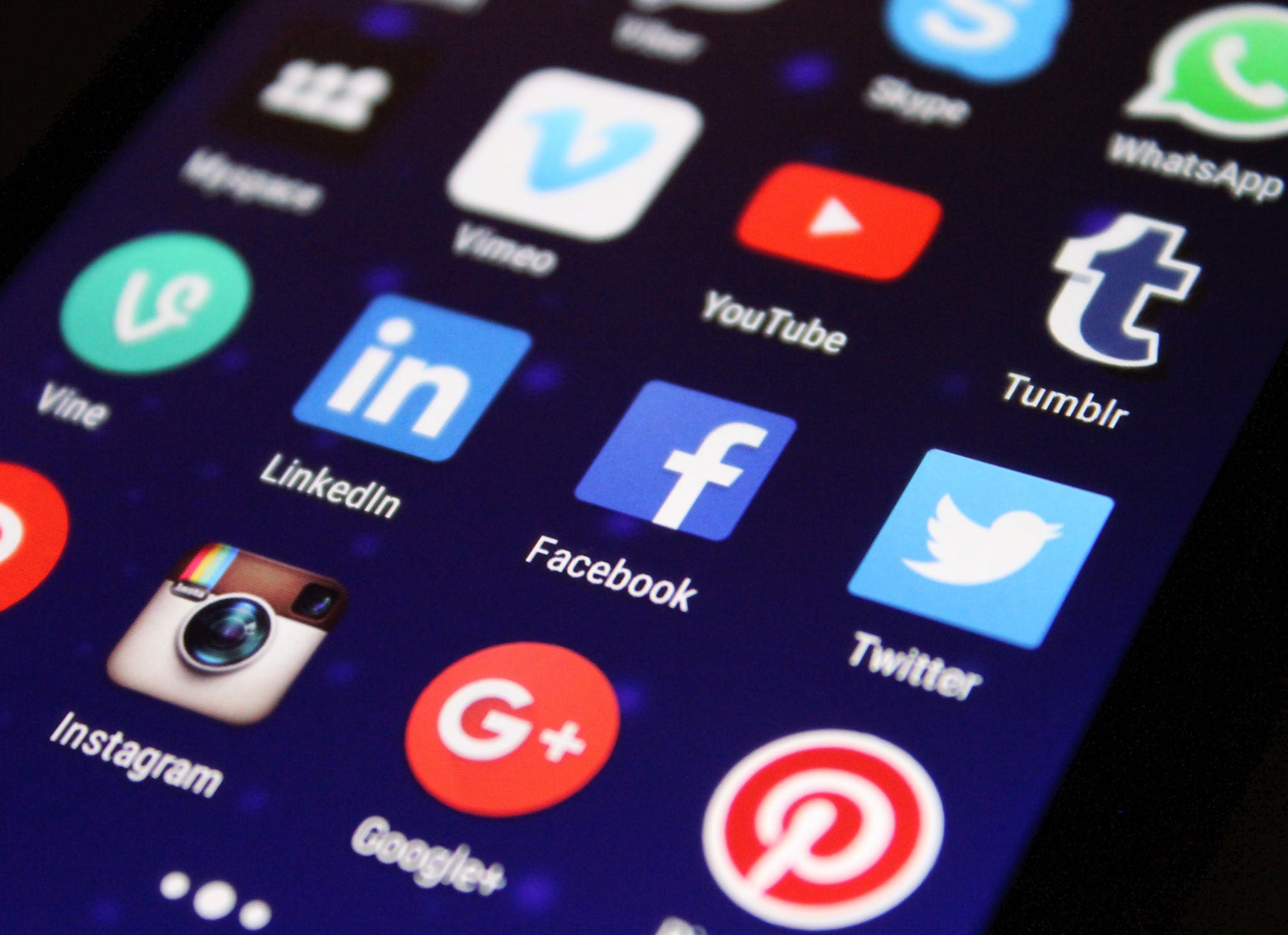 There are a plethora of social media sites out there. Knowing what they are and if your business should utilize them can be a bit overwhelming. Pairing up the best social media platform with your audience is important but to properly use them you must know your options. Below, we've outlined seven of the most-used social media platforms:
Facebook
Facebook by far is the largest social media network on the internet. It's also the most recognizable of all platforms. Users create profiles where they can share posts that are words, videos and and/or photos. Users connect to people by becoming friends with them and businesses by liking and/or following them. Users can also share other people's posts, links, news content and more.
Instagram
Instagram is a social app created to share photos and videos from a smartphone. Instagram accounts have a profile and newsfeed like Facebook. Users follow each other and can like and comment on shares.
Twitter
Twitter is an online news and social networking site where people communicate through "tweets". Twitter is known for these short and sweet posts which are less than 140 characters in total. That doesn't stop more than 320 million active monthly users.
LinkedIn
LinkedIn was designed specifically for business and career professionals. Users connect with other professionals with the intention of building strategic relationships. Users can share professional information, news, job opportunities and more.
Pinterest
Pinterest allows users to create boards where they "pin" ideas in an organized fashion. Think of the boards as digital vision boards. Pins are ideas that help users create something, share a recipe, learn a new skill, share a style they like and so much more. Pins are limitless. As of September 2018, users had pinned more than 175 billion pins.
Snapchat
Snapchat is a video and image messaging app. It allows a user to "snap" or capture content to send to other users for 1 to 10 seconds after which they are automatically deleted. Snaps can also be sent without time expiration, until closed by the receiving user. Filters are also available for users as well as a "story" option to allow all followers to see quick snaps from a user's account.
YouTube
YouTube is a video sharing service where users can watch, like, share, comment and upload their own videos. Much like other social media platforms, YouTube is accessible via computers, tablets, smartphones and TVs.
We hope we've helped provide some insight into some of the top social media networking sites out there. With social media becoming one of the largest and fastest growing industries out there, it's easy to get a little overwhelmed. As you can see from above, each have a unique purpose and offer something that distinguishes itself from the next. Learning and understanding some of the top contenders, and which resonates most with your audience, will help you take your business to the next level.
Want to learn more about our social media program?