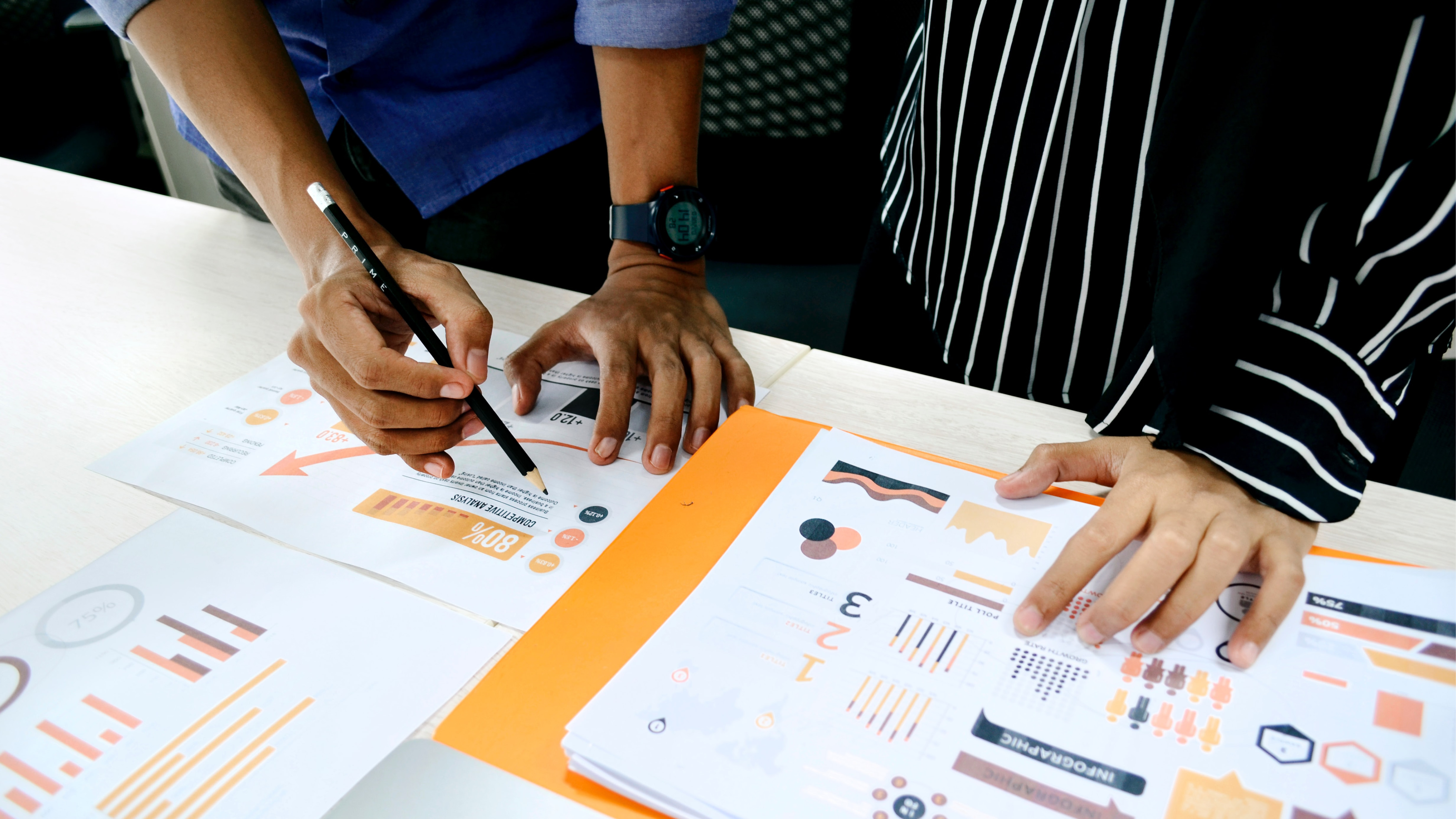 With so many digital tools and resources available today, there are many free ways to gather research and insight on your audience, competitors and yourself. To make things simple, we've compiled a list of five of our favorite digital market research tools to get you started. They're simple, straightforward and will help you make strategic decisions for your business.
Social Tools for Competitor Analysis – You can utilize social platforms like Facebook, Instagram and YouTube to understand how your competitors are positioning themselves and communicating with your audiences. Review their pages and profiles and look for repetitive keywords and themes that come up over and over. This should give you an idea of their audiences, services or products and value points they're focusing on.

Social Listening – While there are certainly social tools at different price points that you can pay for, there are also opportunities that won't cost you anything. First, consider setting Google Alerts for your company, competitors, key phrases, etc. You'll get an email with a list of matching news articles and content to check out. Another option to consider is browsing hashtags. Select a handful of relevant hashtags to monitor regularly. This will help you understand what your audience is interested in. On social platforms, you have an option to search. You can identify a list of keywords including competitors, services or other key phrases to search regularly to gain insight intowhat people are talking about and what they're saying.

Surveys – If you're looking to have a set of specific questions answered, consider using a digital survey tool like Survey Monkey. This allows you to ask specific, direct questions and gather and measure feedback quickly. Share the survey on your social platforms, post it on your website or send it to your e-mail list.

Google Tools – It always amazes us that so many of Google's powerful tools are free. Through Google Analytics you can gather all sorts of data about who your audience is, where they come, and what information they find valuable. Use this information to help determine your future marketing efforts. Google Trends helps you understand the most commonly searched phrases on the web. This helps you identify what is relevant to the world at any given moment. The key here is capitalizing on the current trends.
With these straightforward tools, you can immediately start to get a better understanding of your audience and what they're looking for. Research is just the first step. From here, you can utilize the insights to drive your strategy and get better results.
Check Out Our Agriculture Marketing resource page and these posts too:
Beyond a Press Release: How to Ensure Your Business Receives the Coverage it Deserves
Roping in Your Target Audience. Who's in Your Herd
Ways to Improve Your Online Reputation