Marissa Brammer: Coordinating Work and Life Effortlessly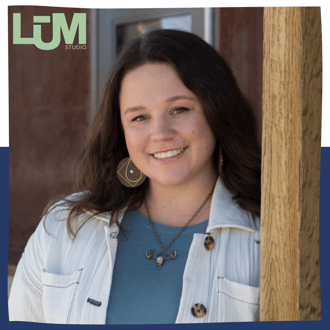 We couldn't have imagined the impact Account Coordinator, Marissa Brammer, would have on our team when she joined LŪM last year. Marissa's easy-going, fun attitude makes her a joy to be around and her dedication to our clients and their goals make her an asset on every account.
Marissa's wordsmithing extends beyond messaging and website content as she had become a social media extraordinaire. Always up on the top trends, her ability to bring the mundane to life has propelled social media programs and resulted in amazing reach and engagement for each of our clients. On top of her writing prowess, Marissa is always willing to lend a hand to the rest of our team making collaboration on any project so fun!
Living life to its fullest is second nature to Marissa and she grabs every opportunity and runs with it. Looking for a fun outdoor adventure (think hiking, fly fishing, snowshoeing)? Marissa is your gal. Wondering what's happening in town? She's in the know. When not working hard, you can find her taking advantage of all Casper has to offer accompanied by boyfriend Kiefer, family, good friends, or her two dogs. Her love for her sweet pups, Roxy and Dazey, is emanated each time she tells a story about these beloved fur babies and makes you want to snuggle them, too.
While we have no idea what big ideas she will come up with next, we know one thing, your day will always be brighter when you cross paths with Marissa and she sure know how to ilLŪMinate brands here at LŪM Studio.