Jenni Milner, Operations Manager, Behind-The-Scenes Rockstar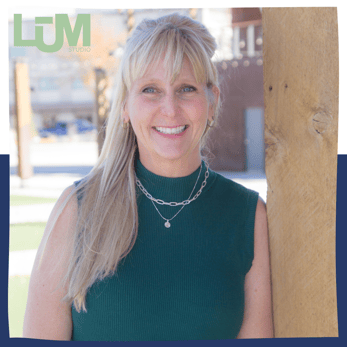 When it comes to our team operations, we would be lost without Jenni Milner. As Operations Manager, when we need something done – Jenni is our go-to gal. No matter the task at hand, Jenni will find the solution, answer, or resource to help get it done, even if that means calling all the people and visiting all the places!
An integral (and fun!) team member, she is the cog that keeps the rest of us wheels turning. Serving people has been the center of Jenni's professional career and you can see it through her kind heart and helpful nature. Her desire to respond and resolve issues quickly and provide timely and effective solutions is proven in our day-to-day operations. Although she considers her duties the "easy stuff," we all know she does the hard, intricate tasks the rest of us would run far away from. Her background in human resource leadership equips her perfectly for employee onboarding, operations, team relations, and aiding those around her.

Jenni isn't all business though, when she's not at the office she's travelling with her other half to Spain, Alaska, Disney World, and everywhere in between! She loves all things Wyoming including camping, fishing, hiking, and snowshoeing. Jenni is also dedicated to her family and chases her boys around to soccer, basketball, boy scouts, and dirt biking. She still manages to find time for herself though, through yoga and her Peloton.

Our team is able to seamlessly provide our services because we have Jenni doing all the behind-the-scenes action keeping us up and running. Up until recently, her life was mostly work, but now being a LŪM team member means she can find balance in her work and personal life. If you need Jenni, you can bet she will be in the office and ready to lend a hand. We are so thankful Jenni joined the LŪM team, she certainly brightens our days and makes working here even better!